English
Corporate Profile
Company Name
Japan Import System Co., Ltd.
Address
4-6-7 Nihonbashihongokucho, Chuo-Ku, Tokyo
103-0021 JAPAN
Tel: +81 3 3516 0311
Fax: +81 3 3516 0321
Business
Import and wholesale of liquors
Established
18th April 1956
Capitalization
88,000,000 Yen
Our Banks
Mizuho Bank, Bank of Tokyo-Mitsubishi UFJ
Managing Director
Natsue TANAKA
President
Katsuhiko TANAKA
Employee
40
Products handled
Wine, Scotch Malt Whisky, Cognac, Liqueurs, etc.
Message from the President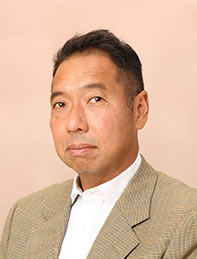 At the end of the Taisho period, my grandmother started a liquor store in Tsukiji. The business was reorganized into a company in the Showa period by my father, and I started Japan Import System in the first year of the Heisei period, taking over one of its departments and the license of his business.
The ' family business ' was one of the reasons I started importing liquors, but in choosing my own career, I had two words in my mind; relation with overseas, and business in food culture.
Through the liquors we import, I have always wanted to introduce the food culture abroad and the joy it brings. It has been more than thirty years since I started this journey of looking for "authentic liquors," which represent its terroir, its history, and its craftsmanship of the producers.
I have traveled to different producing regions all over the world, met the producers, and tasted the items. The products imported to Japan are only those which stood this careful selection.
Although the number of items we handle has become much bigger over the years, I'm still involved in this process of selection, and try every single item to check its quality.
In August 2016, our main office was relocated to Nihonbashi from Tsukiji.
I had a great attachment to Tsukiji with my plenty memories as I grew up. In this place there were many small groceries selling different kinds of fish, vegetables and fruits at their entrance. While taking a walk in the neighborhood after lunch, these foodstuffs told me the changes of the seasons. The place not only satisfied my appetite, but made me appreciate the richness of our culture.
This was in fact the reason I chose Nohonbashi, a town which is quite diverse and animated like our old place.
The day we moved to the new office, I placed on the shelves of our tasting room the samples from all over the world, which we brought in careful packaging. There were more than 1,000 of them, which we collected throughout the history of our company. Each of them had distinct characters of their own, and was truly amazing. I actually could not resist the temptation to stop the hands and try some of these samples time by time.
When I put the last sample on the shelf, I felt gratitude for the producers who made these items, and also for our customers who supported our business all these years.
Although the times have changed since our establishment, in Nihonbashi we will further brush up our good old business sense we already acquired in Tsukji, to continue to be loved by every one of you.
We value and appreciate your continued support.
Katsuhiko Tanaka
President